Cindy Wahler, Ph.D., C. Psych
​Dr. Wahler has extensive experience in designing and implementing a wide range of corporate leadership programs:
Dr. Wahler is an executive coach who is recognized for enhancing communication skills, leadership style and mentoring capabilities to increase the bench strength of an organization.  She is an expert in helping organizations and individuals remove obstacles to success, identify leaders who are off track and increase overall leadership competency.
Cindy has consulted for a wide range of corporate sectors that include financial services, insurance, oil and gas, pharmaceuticals, accounting, technology. View a sample list of clients and sectors.
The focus for Dr. Wahler is on identifying and developing leadership behaviour that is critical to driving business strategy. Emphasis is placed on identifying individuals who have potential over the long term as well as positioning the organization for the future by developing next generation leaders.
Cindy Wahler's leadership training adds a unique dynamic which results in action based outcomes.
Dr. Wahler received a Bachelor of Arts degree with honors in Psychology from McGill University in Montreal, then earned a Doctorate in Psychology from the University of Ottawa.
Dr. Cindy Wahler has been in private practice focusing on corporate leadership development since 1987.
Professional Memberships
Faculty, Mercer Leadership Development serving Fortune 100 companies
Institute of Corporate Directors
The College of Psychologists of Ontario
American Psychological Association
Canadian Psychological Association
Canadian Register of Health Service Providers in Psychology
Association of State & Provincial Psychology Boards
Women in Capital Markets
Board Director, Junior Achievement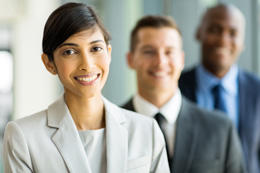 Cindy Wahler Ph.D., C.Psych
Corporate Consultant
Cell: (416) 722-9469
Toronto, Ontario CANADA